GRAND PRIX STALLION. APPROVED KWPN
With the age of 12 years old our approved stallion FOUR LEGENDS KS still looks stunning.
Competed GRAND PRIX with 71 procent!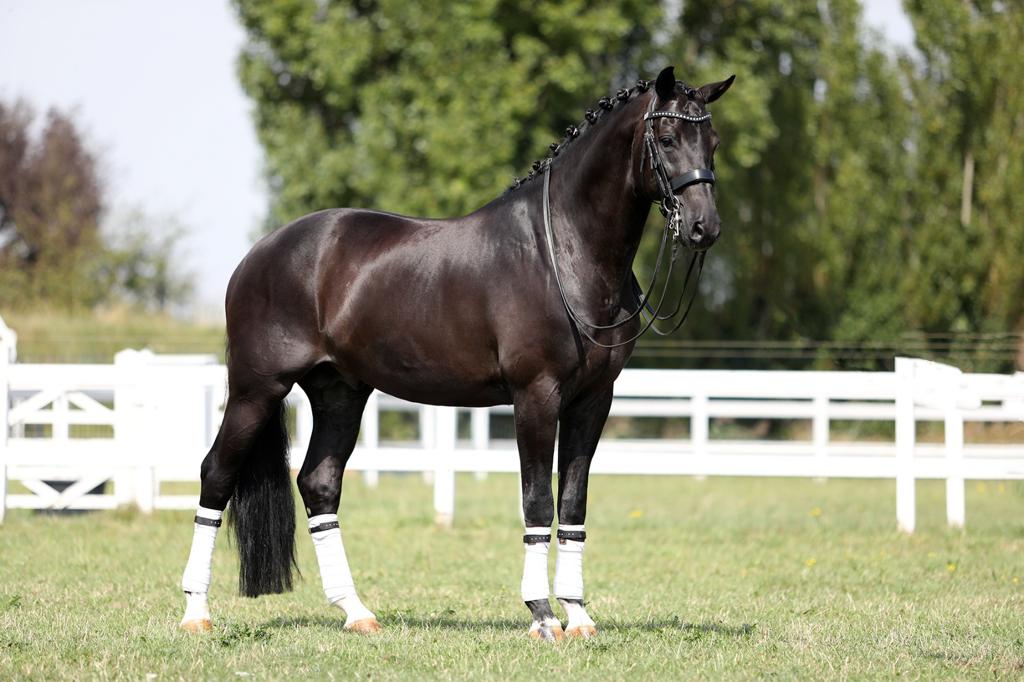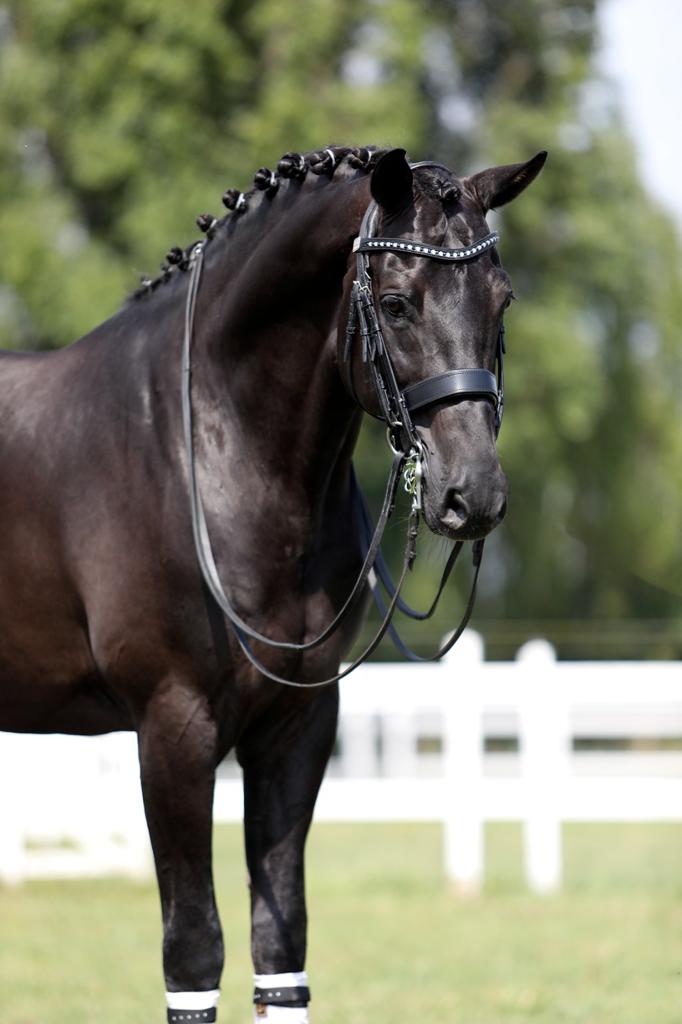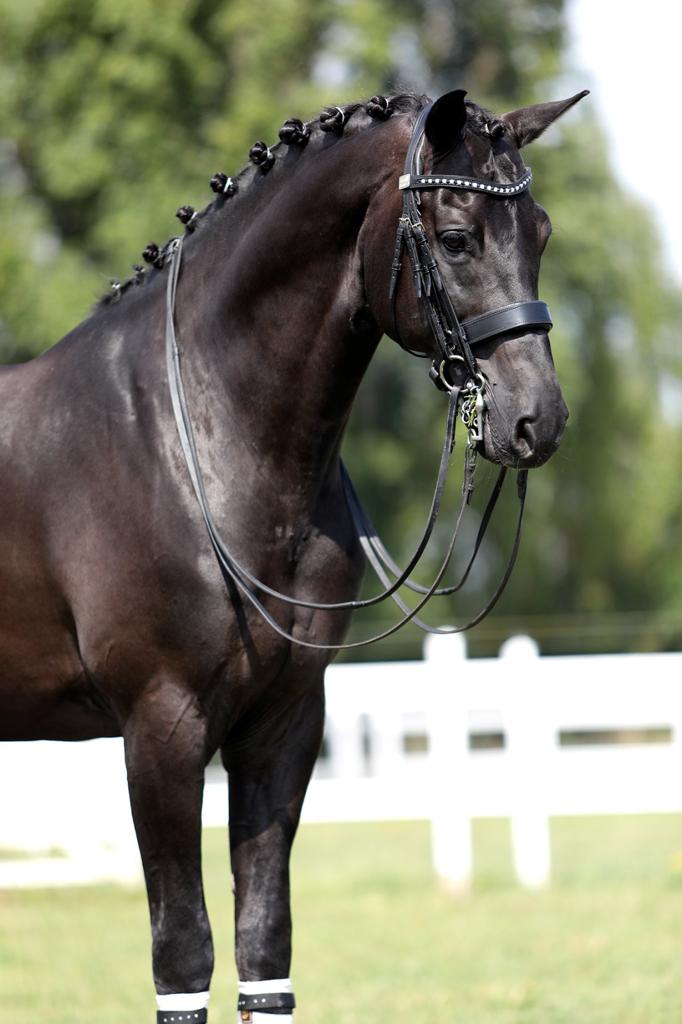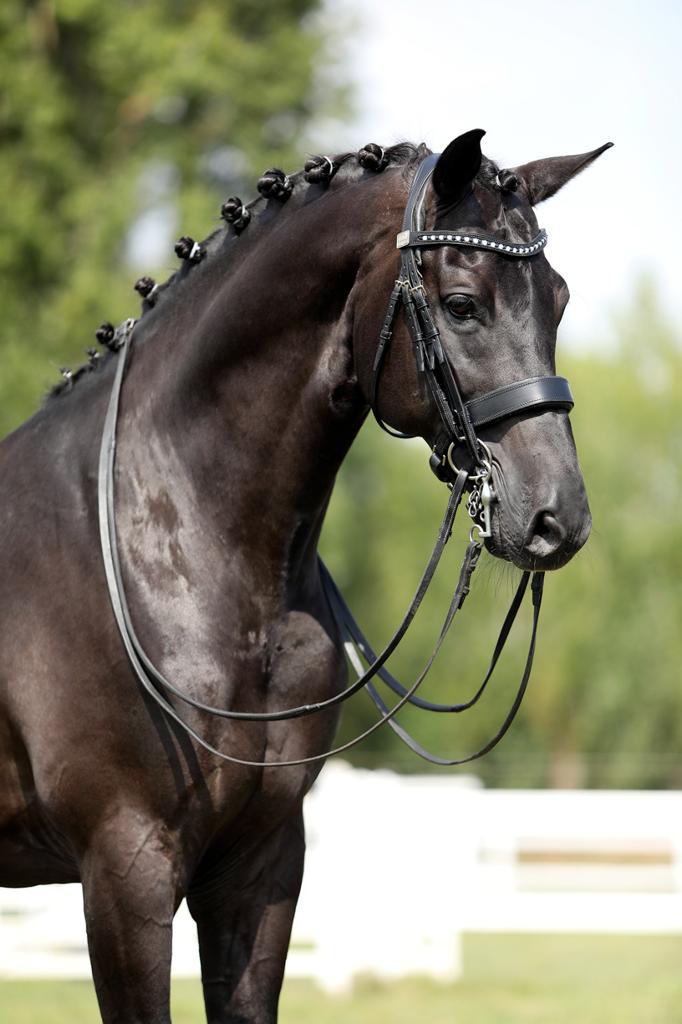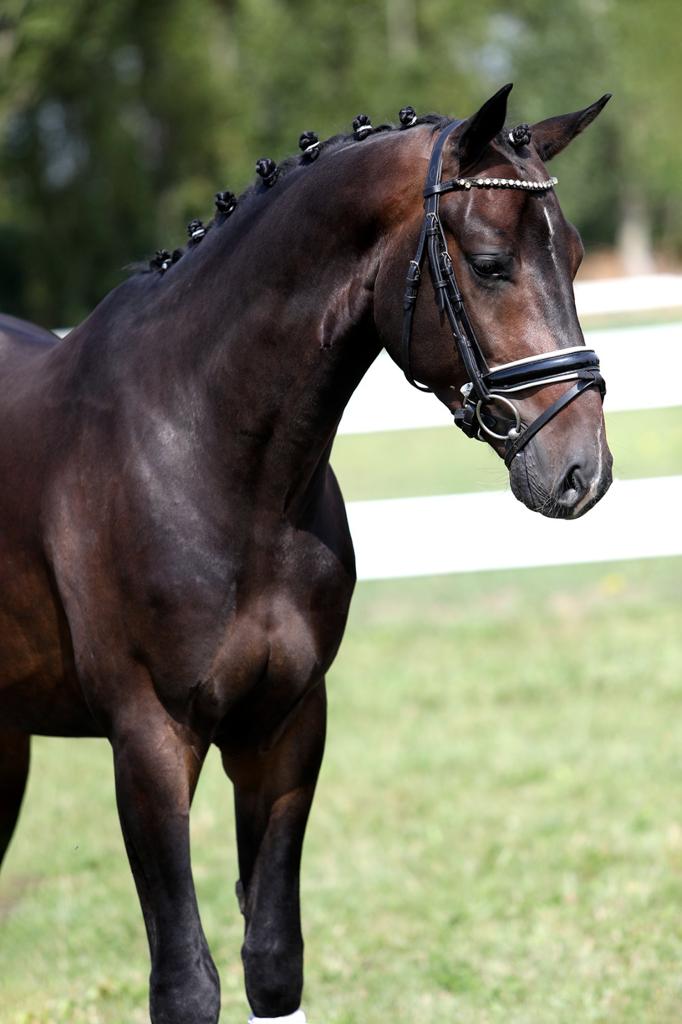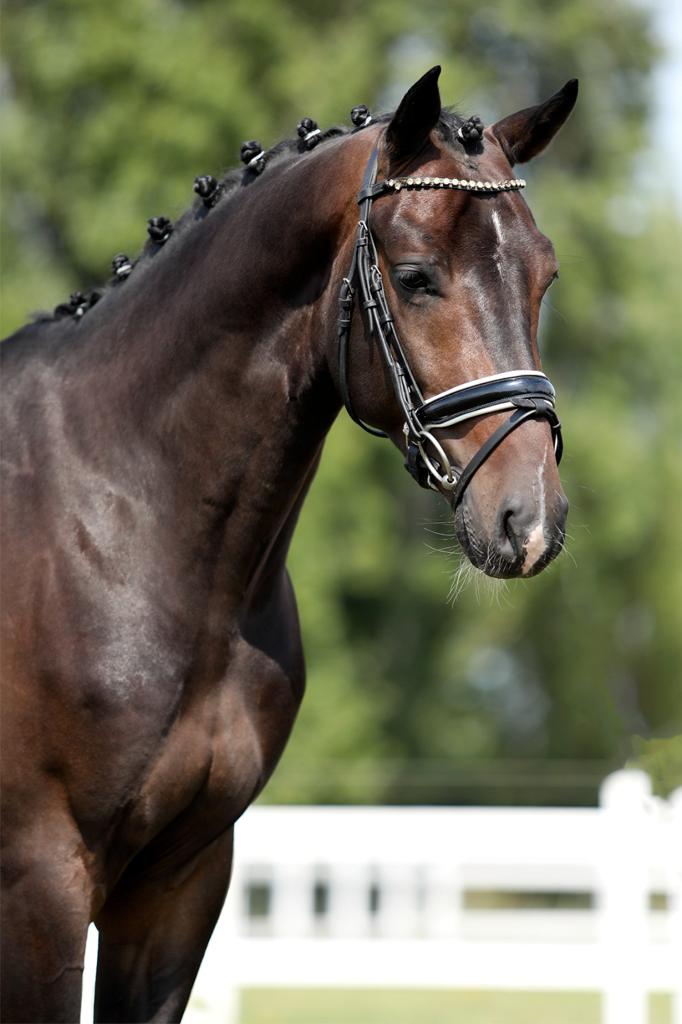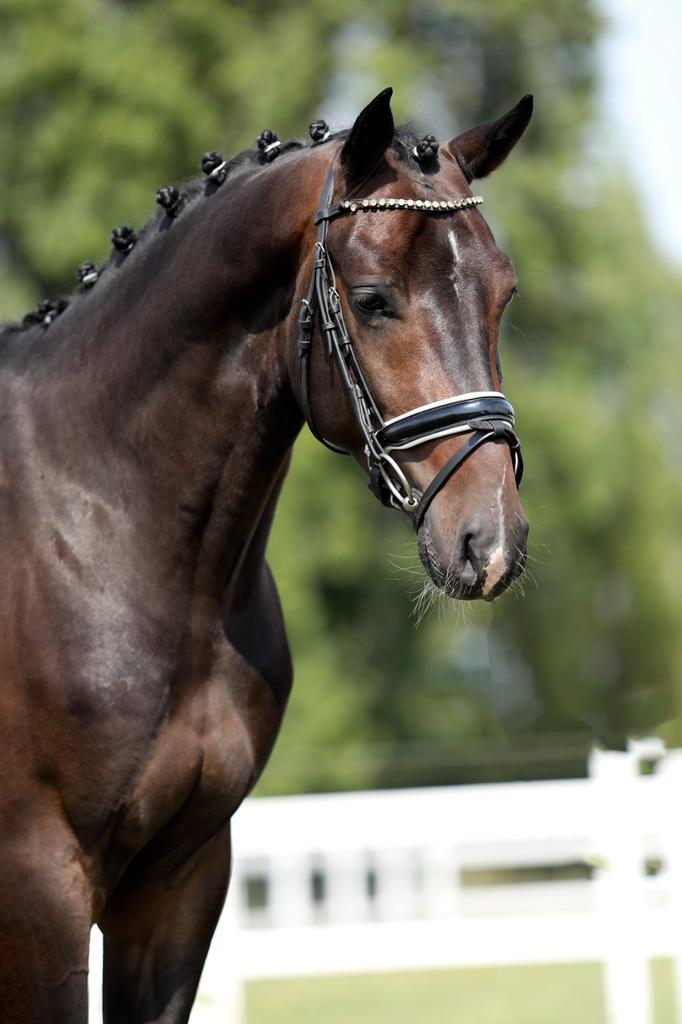 OUR SUPER STALLION HAS DONE HIS FIRST GRAND PRIX AND SCORED FANTASTIC after competing for several times Intermediar 2 with scores over 70 procent our top approved stallion FOUR LEGENDS KS entered the arena for his first GRAND PRIX at a kader competition with many competitors He did great and we are very happy with our black pearl
Our new rider Dominique Filion will train and compete our super stallion Four Legends Ks starting January 2019. Very proud to present two superstars to the world. The start has been made. Winning with scores over 70 procent. PSG AND INTERMEDIAIR 1 Here we come!!!!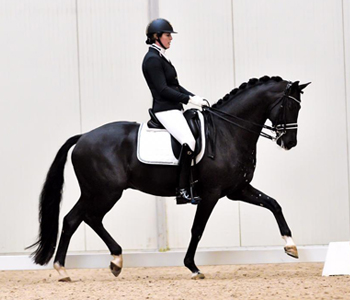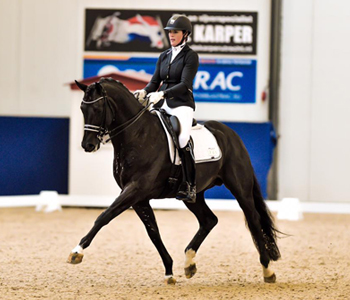 Our new breeding WORLDCLASS dressage stallion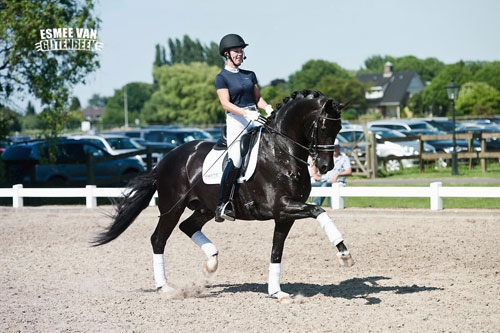 FOUR LEGENDS KS : WINNER OF the ISAH Stallion competition 2017 in s`Hertogenbosch.
We are very proud of our stallion FOUR LEGENDS KS who won in s`Hertogenbosch
the ISAH stallion competition 2017 with this beautiful test!!
Please breeders all over the World feel free to ask FOUR LEGENDS to be the stud for your mares.
We have eu certificate for him to breed.
De KWPN-goedgekeurde Four Legends is in de EDS-veiling afgeslagen voor een recordbedrag van 605.000,- Paardenhandelaar Judy de Winter kocht de hengst aan met behulp van de Taiwanese investeerder Vincent Chen. Stalruiter van De Winter zal de hengst nu verder opleiden naar de Grand Prix.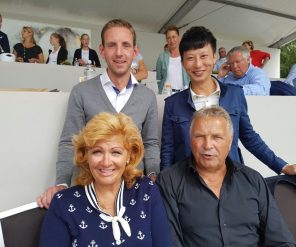 Investeerder Vincent Chen heeft zelf zijn oog laten vallen op de talentvolle Wynton-zoon. Van Ommen heeft de hengst afgelopen week diverse keren uitgeprobeerd en meldt een goede klik met hem te hebben.
Van Ommen hoopt volgend jaar de hengst zelf op het WK jonge paarden te kunnen uitbrengen. Investeerder Chen wil dat Van Ommen Four Legends opleidt en uitbrengt tot en met de Grand Prix.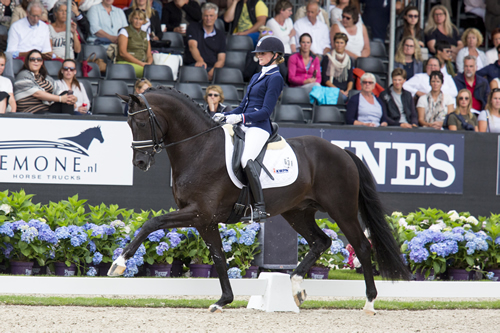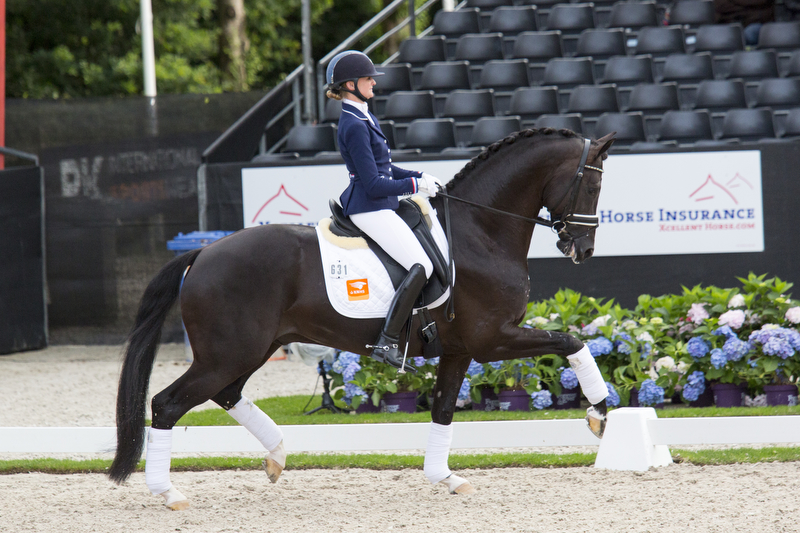 Beschikbaar voor Nederland
De contacten tussen De Winter en Chen kwamen tot stand dankzij leerling van De Winter Johnny Kao. Ondanks dat Four Legends met behulp van buitenlands geld is aangekocht blijft de hengst beschikbaar voor de Nederlandse sport en fokkerij, zo laat De Winter weten.
Vanuit diverse hoeken was er veel interesse voor Four Legends, maar Chen was sowieso voornemens het allerlaatste bod uit te brengen.
Bron: Paardenkrant-Horses.nl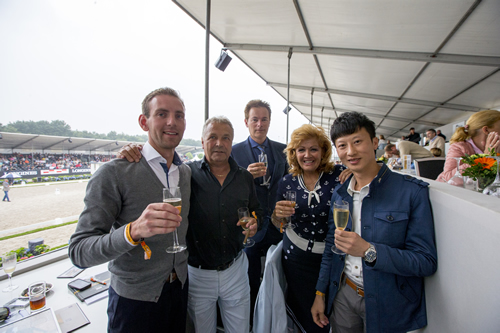 FOUR LEGENDS: OUR NEW APROOVED STALLION in our barn.
At the 2nd of august 2016 this new super stallion came to our barn and we are very proud to let you know that our stables have such a worldclass horse to work with and have Unlimited fun.FOUR LEGENDS is our breedingstallion so breeders are free to breed their mares with this fantastic stallion.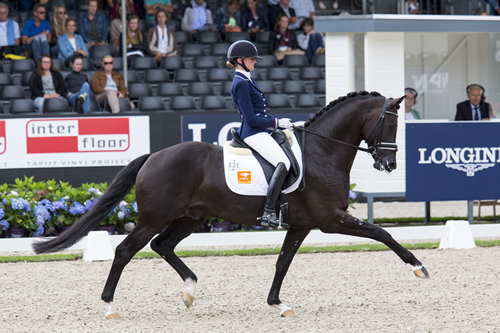 Please read underneath the interview about our stallion FOUR LEGENDS!!!
Four Legends KS Sold to Taiwan
At the 2016 World Championships for young dressage horses in Ermelo, The Netherlands, the team of Excellent Dressage Sales hosted a successful auction in which Judy de Winter`s client Vincent Chen acquired the price highlight, the 6-year old Dutch warmblood stallion Four Legends KS. The ride on the horse has been secured for our rider.
Four Legends is a KWPN licensed breeding stallion by Wynton x Ferro. Under Marieke van der Putten the black stallion finished fourth in the 6-year old Finals at the 2016 World Young Horse Championships on Sunday 31 July 2016. The evening before Judy de Winter, who served as by proxy for Chen, purchased the stallion for 605,000 euro, which was the top knock down price at the 2016 Excellent Dressage Sales auction. They bid against Ulf Möller from PSI and Danish horse dealer Andreas Helgstrand.
"We are very happy to have Four Legends as our stallion for both breeding and sport," said Judy de Winter. "His strong points are his incredible engine, his natural drive to work for his rider as well as his willingness and uncomplicated character. At the World Championships he scored the highest marks for trot (9.8) of all stallions. Needless to say that his trot is one of his strong points and one of our main reasons to buy this beautiful stallion. In combination with being gorgeous -- he`s black with four white socks -- he has a character of gold, three basic super gaits and an enormous overwelming presence. We had made up our mind to go all the way in our bidding during the EDS auction."
Vincent Chen is close friend and his right hand is Taiwanese Johnny Kao, an upcoming Asian rider who came independently to The Netherlands a few years ago to find his own horse without a typical agent. Ater emailing extensively with Judy de Winter, Kao come to Holland. And took a faamily fried Mr David Chung along.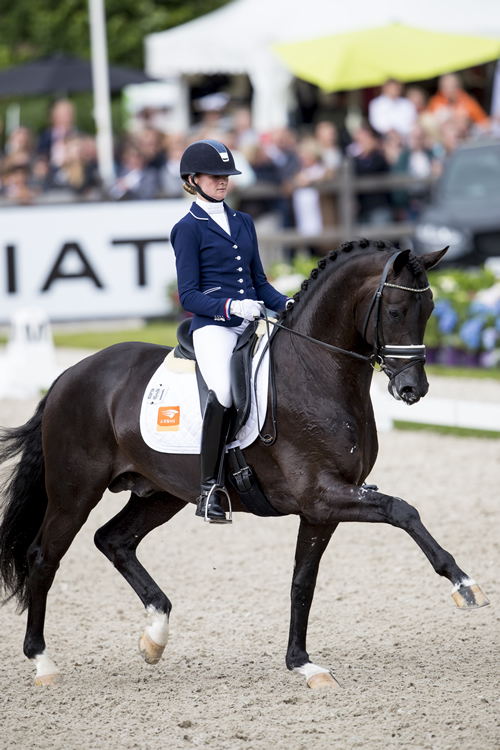 They came to see my horses with an open mind," De Winter reminisced. "It turned out to be very good for both Johnny and David, because after this first visit not only Johnny bought horses but also David became one of my clients. They are now dear friends of me and my family."
Kao ended up acquiring three horses, one for himself and two for Vincent Chen, The project inspired Vincent to pick up the sport as well. After close discussions with De Winter, Chen decided to make a serious investment for the future and he relied on Judy`s year-long expertise and talent in horse scouting and training.
"Vincent started to ride the horses picked out by Johnny and so our connection was made," De Winter explained. "Good horses do great mouth to mouth advertisement. Johnny returned to find two more horses, this time with more quality and lots of potential. Johnny wants to go to the Asian Games and Vincent helps Johnny to follow his dreams. He now has two super 8-year olds, Sax and Donique. Both horses are located in our barn and are trained by us. Every month Johnny comes to train these two horses in order to get ready for PSG level competition with the ultimate goal to compete in the Asian Games."
Chen is an exclusive car dealer in Taiwan, trading Jaguars, Maserati`s and Lamborgini`s to high-end customers. He has grown more than fond of horse power too and decided to get to the next level as an invester in world class horse stock.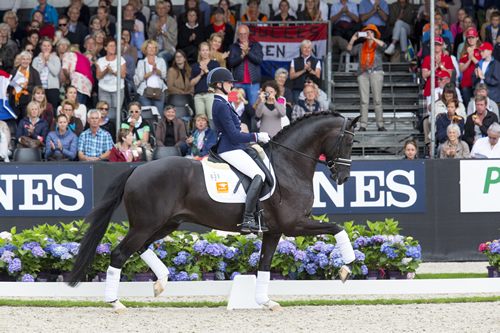 "When he saw Four Legends he felt he was buying the same kind of luxury vehicle, but this time a horse," Judy stated. "His dream is to own such a black pearl and at the same time promote my stables Judy de Winter Dressage. The fact that Four Legends is an approved stallion, winner of two 2016 KWPN Stallion Competition qualifiers and fourth place-getter at the World Championships convinced Vincent even more that he now has something really special. Chen realized that by acquiring such a super star, he not only will give much publicity to my stable and our rider, but also to Taiwan. He is now upgrading the level of horse sport for his country."
Our rider will continue the competition career of the stallion and aims at competing him in the 2016-2017 KWPN Stallion Competition series this winter and maybe later on qualify for the 7-year old division at next year`s World Championships. The long-term goal is to train the stallion to Grand Prix level.
"Vincent Chen understands very well that training Four Legends is our highest priority," said Judy. "The stallion must keep on presenting himself at a higher level, in stallion competitions and get good achievements in order to have breeders willing to use Four Legends as the next stallion for their mares. Philip and Four Legends will first have to get to know each other and when all goes well, our nearest goal for the future is to show him at Prix St Georges level."
Four Legends will continue to stand at stud and will be offered to breeders via the stallion station of Joop van Uytert and Jacques Maree.
"We plan to make the breeders interested in using Four Legends as their breeding stallion for their mares. Only good colts or fillies will make this stallion more interesting so our goal would be to advertise this stallion in a different way then is done before."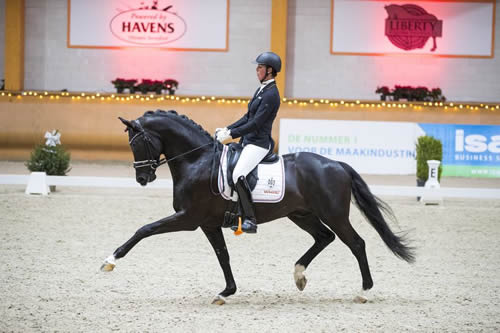 Today december 17th Four Legends won for the second time the ISAH stallioncompetition under his new rider and our new stable rider Stephanie Kooijman with a score of 84 points. We are very proud of our super stallion .
Veelbelovende start
De enige winnaar die op herhaling wist te gaan, deed dat nu onder zijn nieuwe amazone. In de klasse Z zegevierde de KWPN-hengst Four Legends KS (Wynton x Ferro) onder Stephanie Kooijman met meer overtuiging dan in Ermelo onder Philip van Ommen. 'Four Legends KS werd zeer goed voorgesteld en toonde een proef met hier en daar nog verbeterpunten. Hij beweegt elegant, lichtvoetig en met lossigheid. Zeker in draf is er weinig op aan te merken en daarvoor hebben we hem een 9,5 gegeven', sprak juryvoorzitter Mariëtte Sanders die samen met Jan Wolfs de beoordeling op zich nam. Twee hengsten zaten Four Legends KS op de hielen en volgden op één punt afstand als gedeeld tweede: de met veel energie en expressie voorgestelde Bordeaux-zoon Barosso (mv.Saros xx) onder Larissa Pauluis, die met veel techniek in de benen beweegt en hele goede wissels toonde, en de KWPN-hengst Foundation (United x Jazz) onder Franka Loos. Laatstgenoemde ging zeer overtuigend van start maar kregen een kleine storing, waardoor het cijfer voor de harmonie op een 8 bleef steken. De sympathieke voshengst mag nog wat aan kracht winnen maar toonde verder een goede proef.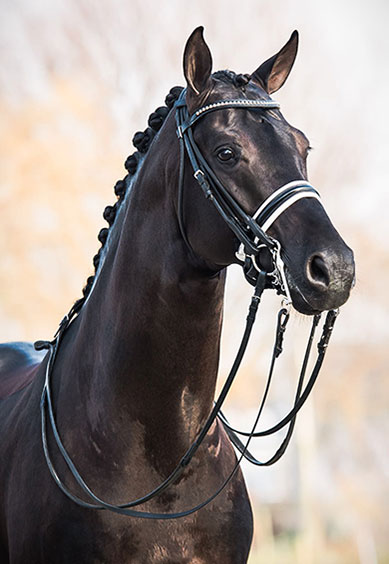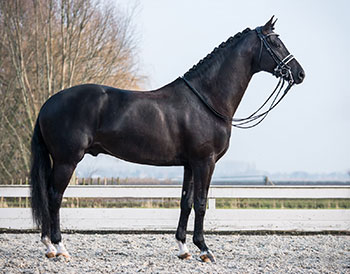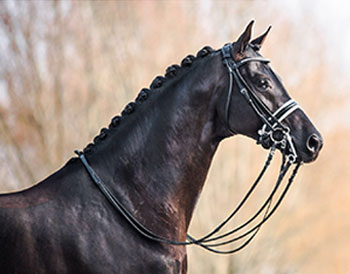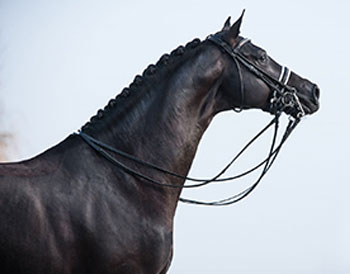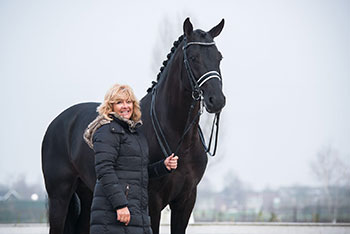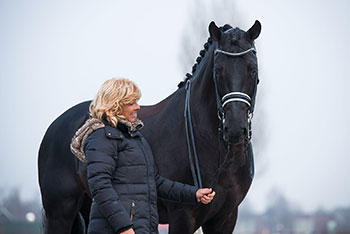 Just born baby boy. Sire Four Legends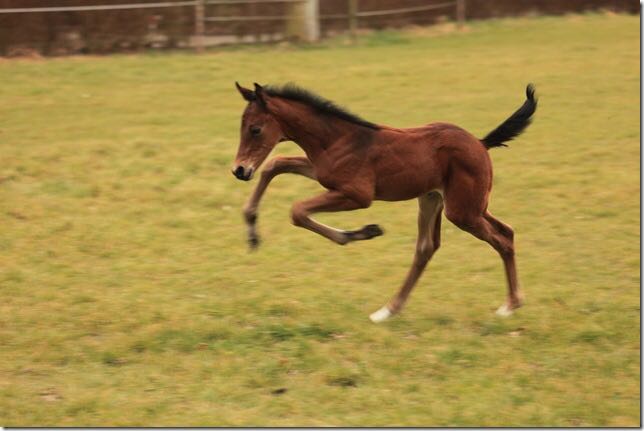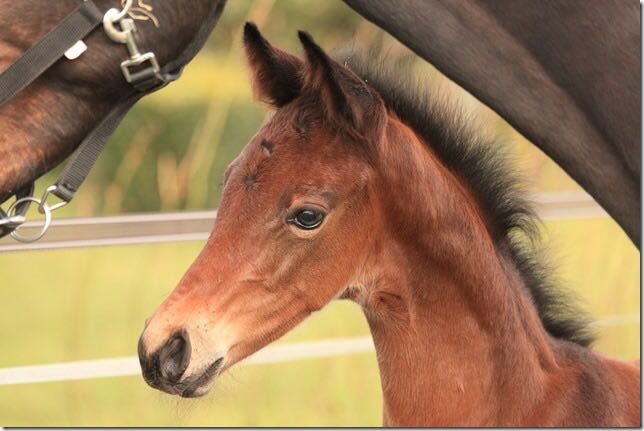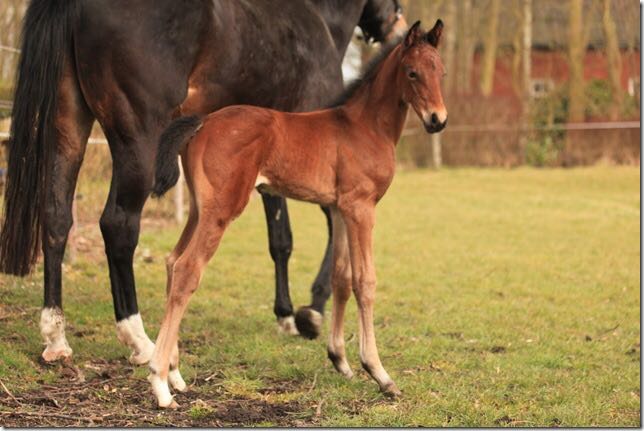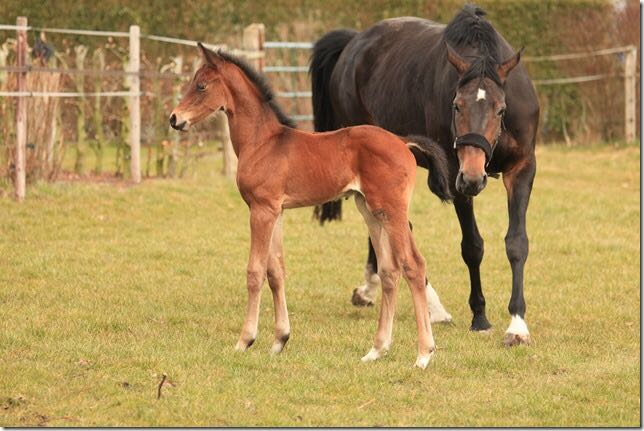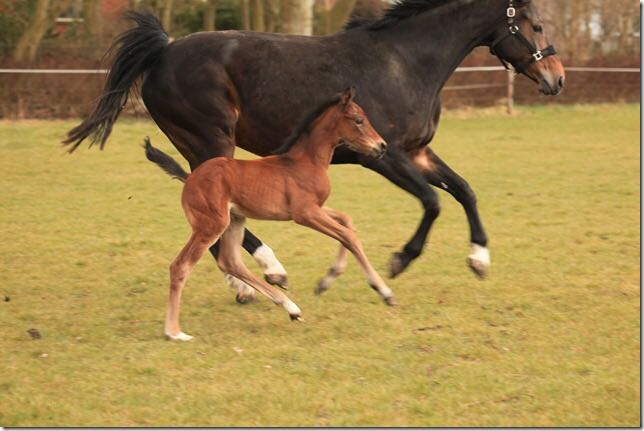 NAPOLEON: Just born in our stables. Beautiful baby boy Sire: Four Legends KS X San Remo.